DocMoto has been selected as one of TechnoLawyer's top 25 products of 2019.
We were selected by nearly 12,000 Legal professional subscribers of the TechnoLawyer NewsWire publication.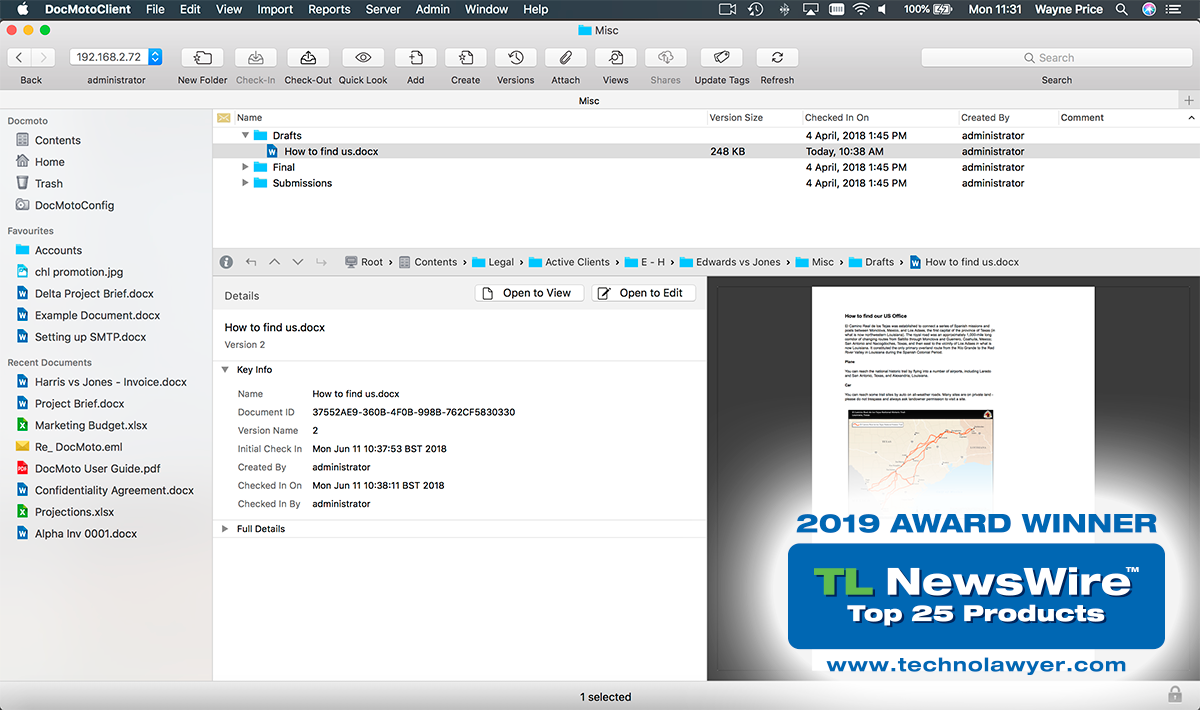 DocMoto 4.0 offers a Finder-like interface with tabs, the ability to save searches with live updates, and automated email capture to the corresponding matter. DocMoto also includes document automation and secure document sharing.