ITV - Archive
Commercial television broadcaster, ITV, has made a critical step in its document management journey by migrating the 1.5 million documents that set out the intellectual property rights owned by the company.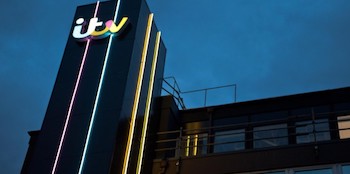 Deploying a new document management system (DMS), DocMoto, within its central document archive has "significantly increased our efficiency", according to ITV's Archive Manager, Allison Martin. A six-month project to migrate electronic versions of all the previously scanned documents to DocMoto has now been completed and the system is fully operational for scanning new documents.
The documents contained in the archive prove rights of ownership, including contracts and critical correspondence, relating to current and historical programmes made or owned by ITV.
Allison Martin, who has spent 11 years organising documents in ITV, and her team handle paperwork dating back to 1919 which has come from a variety of different companies (including the old regional franchises) as well as current productions from across ITV. She said: "a lot of the business relies on secondary sales of our programmes, either current productions or those in the archive".
Anthony Chin, Head of Technology for finance systems at ITV said: "Having the contracts and other evidence of our content rights in a central DMS underpins a core part of our business value".
Updating the Technology with DocMoto
In choosing DocMoto, ITV – which predominantly uses Apple Mac computers across its IT user base – replaced the existing legacy document archive system that was obsolete.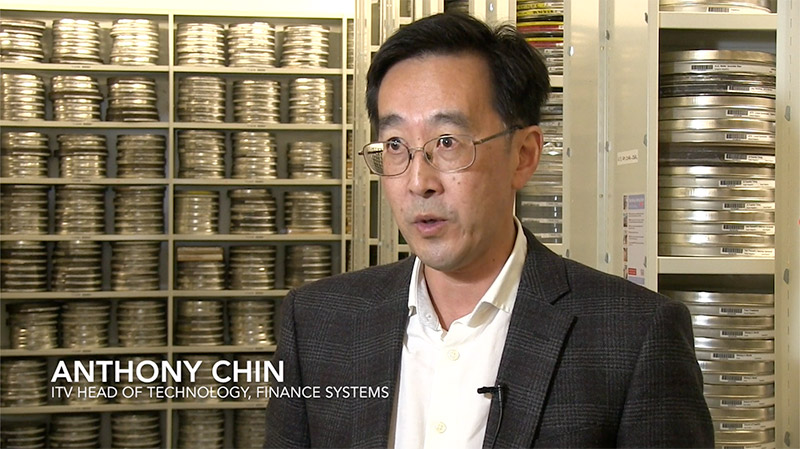 Allison explained: "Our document archive system needs to be available 24/7 to service ITV's requirements in different worldwide locations. Since 2007, we have been receiving and scanning documentation into the central archive to make it available to all relevant ITV departments.
"One of our main challenges comes from historical paperwork, which has often been contained in boxes for many years. During the war years, this included low quality paper that has degraded over time. There might even be carbon copies only, so the issue is getting something readable into the DMS.
"As a largely Mac based operation, we needed a DMS that was compatible with Mac and familiar to our users. It is also vital that the DMS is quick and easy to use, which was a frustration with the previous system."
Commissioning DocMoto for a third installation at the broadcaster was very much a strategic decision, according to Anthony Chin:
"To my knowledge there is no common solution or approach to managing documentation regarding ownership of intellectual property (IP) across the media sector. DocMoto gives us a range of extension options and while we are using it primarily as a document archive we know it has wider capability in terms of case management.
"Creating a structure to archive contracts and correspondence means we have a way of retaining electronic copies of all our critical documentation relating to ownership of IP. Managing ownership of rights presents a complex legal puzzle when moving from manual input of data to automation and a document management solution such as DocMoto can support a very different way of working."
Implementing DocMoto
Following two previous installations of DocMoto software in other departments at ITV, the company was confident the system would extend to be our central document repository. Anthony Chin said: "We didn't want to get a totally new solution and our 'Plan A' choice to use DocMoto has worked, addressing the inherent risk we faced with the previous system."
Allison added: "DocMoto has opened up opportunities for efficiencies that we didn't have before. We worked closely with the DocMoto team to get the search capability right and make it easy for users to get around the system.
"Now, we have the ability to tag documents up-front in order to help with search and this has saved us time. DocMoto has made it much easier to find what we are looking for, with faster searching and the ability to identify the right documents without needing multiple click-through. Having the 'quick-look' function is great, especially for older documents.
"And with documents containing confidential information about people and fees it is paramount that we have a secure system. Therefore, the DocMoto system is encrypted to ensure maximum security."
DocMoto offers the opportunity to simplify workflows across the business by enabling users to easily and securely search and scan documents themselves, in accordance with guidelines issued and managed by the ITV Archive team.
Anthony Chin explained: "Our vision is to grant user rights for approved ITV staff to allow the originators of documents to scan and save them at source, working alongside the document archive team. With a modern, growing business and the technology we are employing we can put control into the hands of our users in terms of the ability to store and locate documents, which is ideally where we want to get to."
DocMoto in action
User feedback on the functionality of DocMoto to date has been positive, Anthony Chin said: "The general response is that DocMoto is more intuitive than the previous solution. It allows us to ingest documents and locate them more efficiently than our previous solution."
Allison said: "The users of the system tell me that their working lives have been transformed. And the DocMoto team has helped us create an easier process for uploading scanned documents: they looked at the number of steps taken in the previous system and changed the process to something that is much quicker and more efficient.
"I think the way we're using document management now puts us way ahead in the independent broadcast industry."
Looking ahead, Anthony added: "The synergy we have with DocMoto based on previous installations has no doubt contributed to the success of the project. That, along with the nimble, agile and flexible approach of the DocMoto team means we can look forward to working with them on the next phase of our vision."
About ITV
ITV is an integrated producer broadcaster and the largest commercial television network in the UK. It is the home of popular television from the biggest entertainment events, to original drama, major sport, landmark factual series and independent news. It operates a family of channels including ITV, ITVBe, ITV2, ITV3 and ITV4 and CITV, which are broadcast free-to-air, as well as the pay channel ITV Encore. ITV is also focused on delivering its programming via the ITV Hub, mobile devices, video on demand and third party platforms. ITV Studios is a global production business, creating and selling programmes and formats from offices in the UK, US, Australia, France, Germany, the Nordics and the Netherlands. It is the largest and most successful commercial production company in the UK, the largest independent non-scripted indie in the US and ITV Studios Global Entertainment is a leading international distribution businesses.