ITV
A major change in hardware and software systems within ITV meant its Commercial Online Legal Team needed to re-think the way it managed email and documents.
ITV, the largest commercial television network in the UK, underwent a move from PC and Windows-based IT to Apple computers and Gmail.
Its legal team, led by Director of Legal Affairs, Barry Matthews - and responsible for £1.5bn of annual revenue relating to airtime deals - needed to maintain its working patterns but also to update its approach of operating with a shared file system and the historical process of storing hard copies of emails and documents.
The 13-strong team, which provides contractual and regulatory support to the broadcaster, handles in the region of 5,000 legal "matters" per year, involving 2,000 contracts.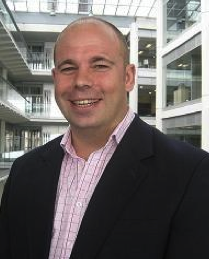 Barry Matthews said: "It's critical for us to have a real-time computer filing system in order to view emails and documents quickly and efficiently."
To manage the department's email and document requirements across an Apple Mac system, ITV turned to DocMoto.
Barry added: "DocMoto functions intuitively, like any good Mac product should. That means having the ability to drag and drop with an easy-to-administer folder tree and data tagging system."
"With the emails and documents saved in DocMoto, all of my team can work on any matter being handled by the department, see what's happening with that file, gain access to the latest drafts and advise our clients accordingly. Having documentation saved in one place is massively efficient, as it means we're not reliant on sharing multiple passwords to get file access."
"It's also fast, which is what we require when time is of the essence and we need to see the necessary information in order to provide immediate and timely legal advice."
"And as the user experience is incredibly simple it helps when we need to integrate new staff. It's not long before they're up and running with DocMoto."
Implementing DocMoto into the legal department's Mac environment has enabled the team to continue performing at a high level within the organisation.
Barry said: "DocMoto is a great product and has been absolutely spot-on for helping our department's workflow."
"And the team at DocMoto is superb, with real customer focus and a willingness to listen and develop the software according to our needs."