Spongberg Enterprises
In an industry still processing large volumes of paper for compliance purposes and billing, it's essential to have rapid and reliable access to electronic documents.
This is the case for Spongberg Enterprises, an oil field services and chemical sales business operating in Central Alberta, Canada - and even more pertinent for a company choosing to use Apple Mac for its IT platform.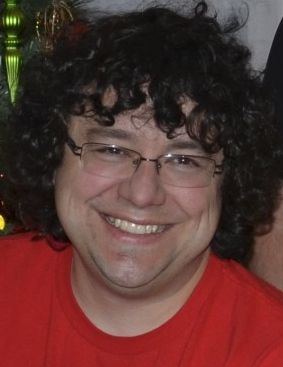 As IT consultant Kelly Spongberg explained, the company began using Apple to deal with the "constant battle" presented by Windows-based computers, users' expectations and the document management challenge:
"The energy sector is slow to adopt change and remains primarily paper-based. Much of it is compliance-related, such as safety documentation. But there is also 'field ticketing' which is the paper-trail relating to a delivery on-site and this is very paper-intensive.
"Equally, businesses supplying the large oil companies and gas companies often face long periods before getting paid. Even after an invoice has been mailed with the work ticket attached, bills may need to be re-supplied including the field ticket in order to receive payment. In the industry, company mergers and acquisitions happen often which can mean having to re-bill the new companies with old invoices. If you can't locate the original document signed by the field office it really affects the bottom line, but I knew this problem was easy to fix.
"Watching people digging through binders and boxes trying to find paper - as it had always been done - flew in the face of everything modern."
By opting to scan and store paper electronically, Kelly wanted to improve Spongberg Enterprises' compliance and risk protection along with the accessibility and ability to send all documentation. The problem was how to manage this on an Apple Mac platform:
Kelly said: "Previously, there was nothing for Apple Mac that was instantly searchable. We had tried another system but found it to be complicated, slow, expensive and the users hated it, which rendered it pointless.
"We shifted to DocMoto two years ago which has given us a range of advantages: the owner of every document viewed and checked out to edit is identified; no document can be deleted without an audit trail - this is vital when going fully digital as mistakes can happen and we need to protect data for seven years for the Canada Revenue Agency. We also name every file as the ability to search for documents is paramount.
"In addition, we have one person who solely handles the enormous quantity of paperwork relating to safety in order to meet regulatory compliance. Using DocMoto means that all documents have time-stamped creation dates to prove when safety policies were created and revised. This is a major concern in the case of legal proceedings."
Spongberg Enterprises began scanning all incoming work tickets directly into DocMoto and this subsequently rolled out to all users using and viewing files. The final element was introducing a web client to enable Windows computer users to view documents in DocMoto.
"We've now added a remote dimension which is already part of the DocMoto system. It's secure and is something I rely on myself while on the road to fix customer issues and is more useful than I ever imagined," Kelly said.
Overall, since using DocMoto Spongberg Enterprises has achieved a new level of speed and efficiency in handling documents and has encouraged users to store documents within the software rather than the less secure option of saving files to the desktop or computer hard drive.
Kelly added: "The DocMoto customer service is top notch, to the point of being unbelievable. The team stays late to help us with problems that are mission critical and this level of care is refreshing. Any customer looking at DocMoto for similar services should know that the long-term support is absolutely worth it."