Integrating DocMoto with Slack
Access your DocMoto files and archive Slack conversations right from within the Slack interface.
This exciting new app makes it easy to add files or DocMoto links to Slack conversations. It also supports archiving Slack conversations as PDF files into DocMoto.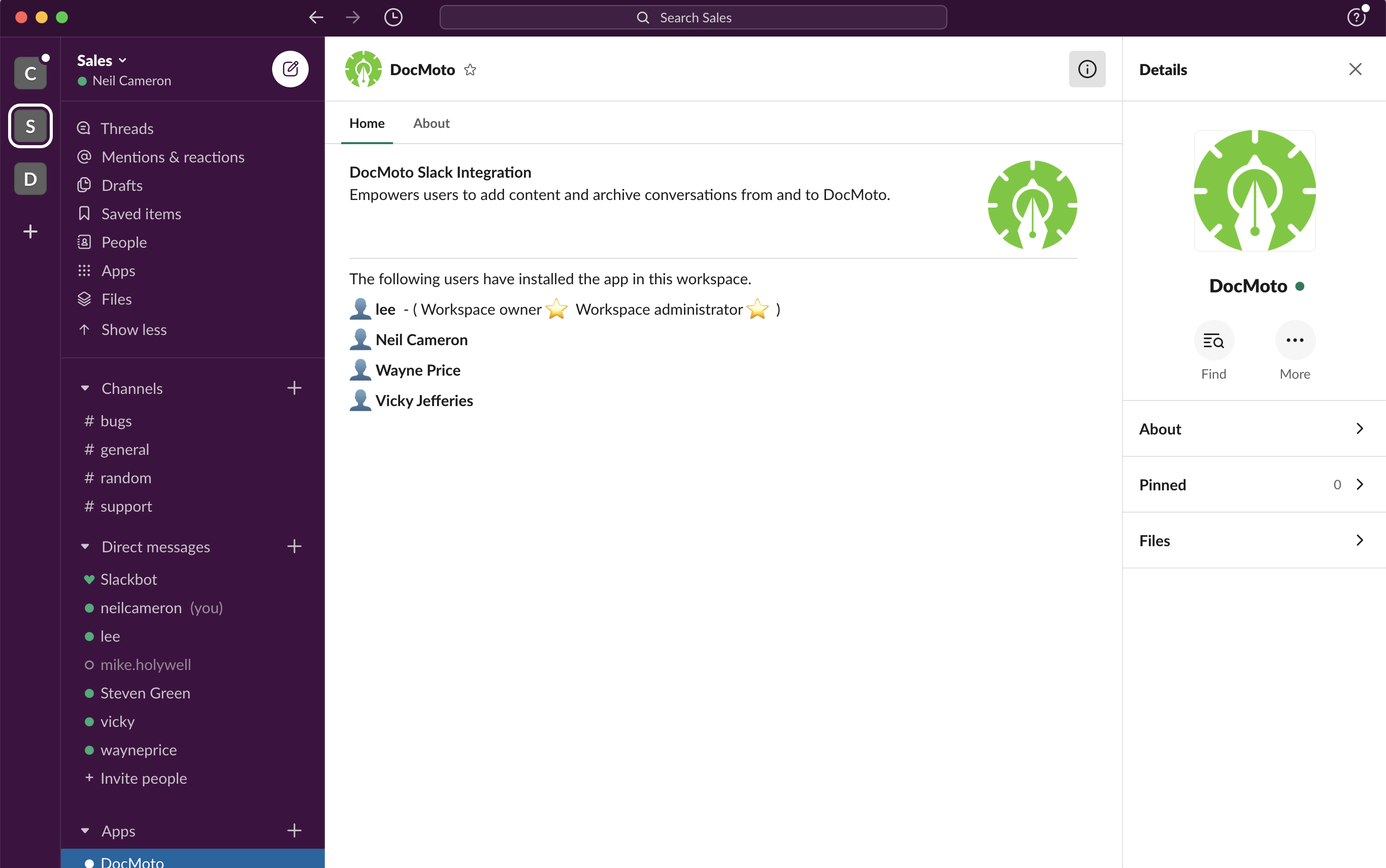 After installing the app you can access it directly from the shortcuts menu.

Files or DocMoto links can be added.

And appear in your conversations.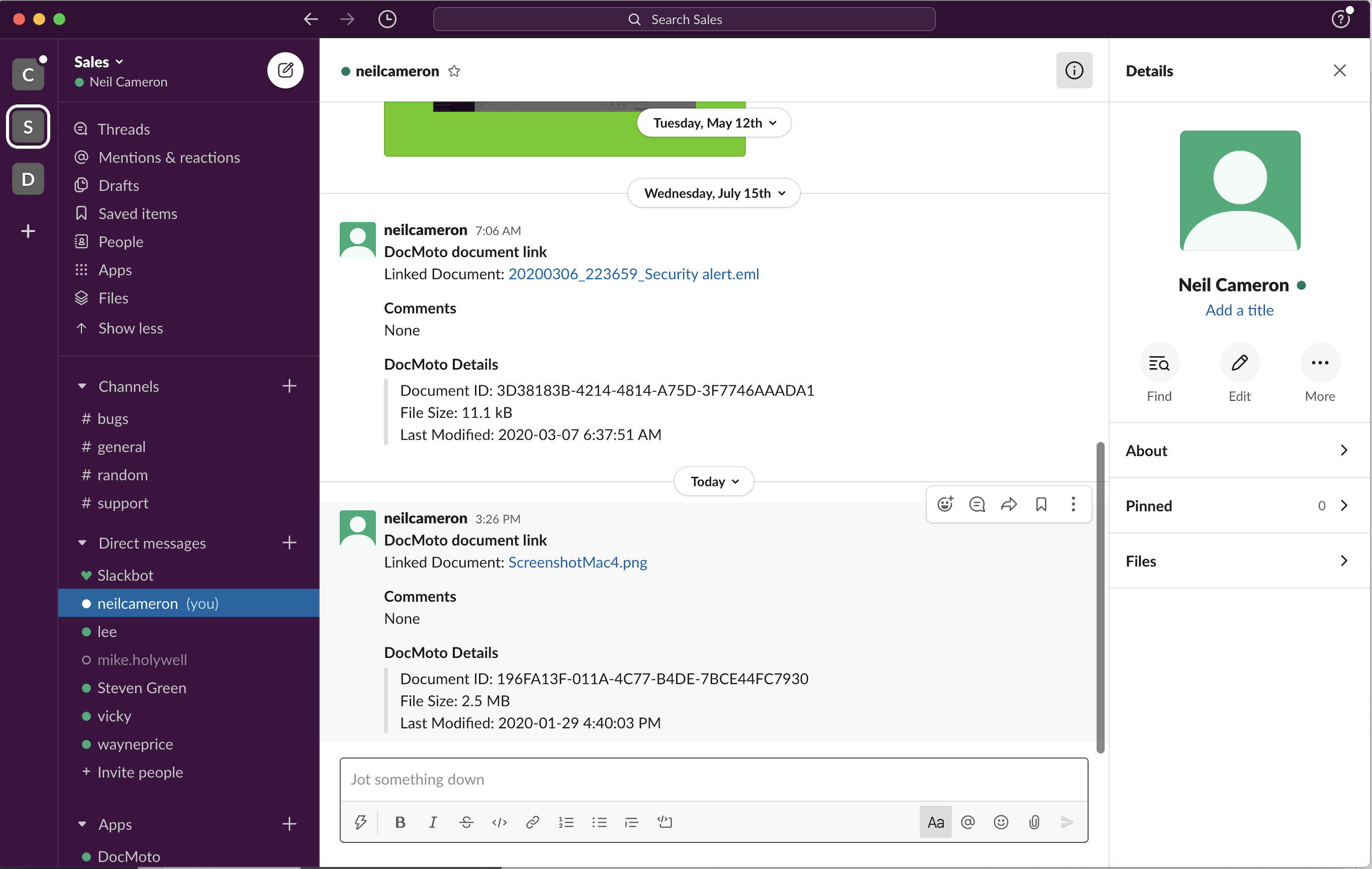 Conversations can be archived to DocMoto.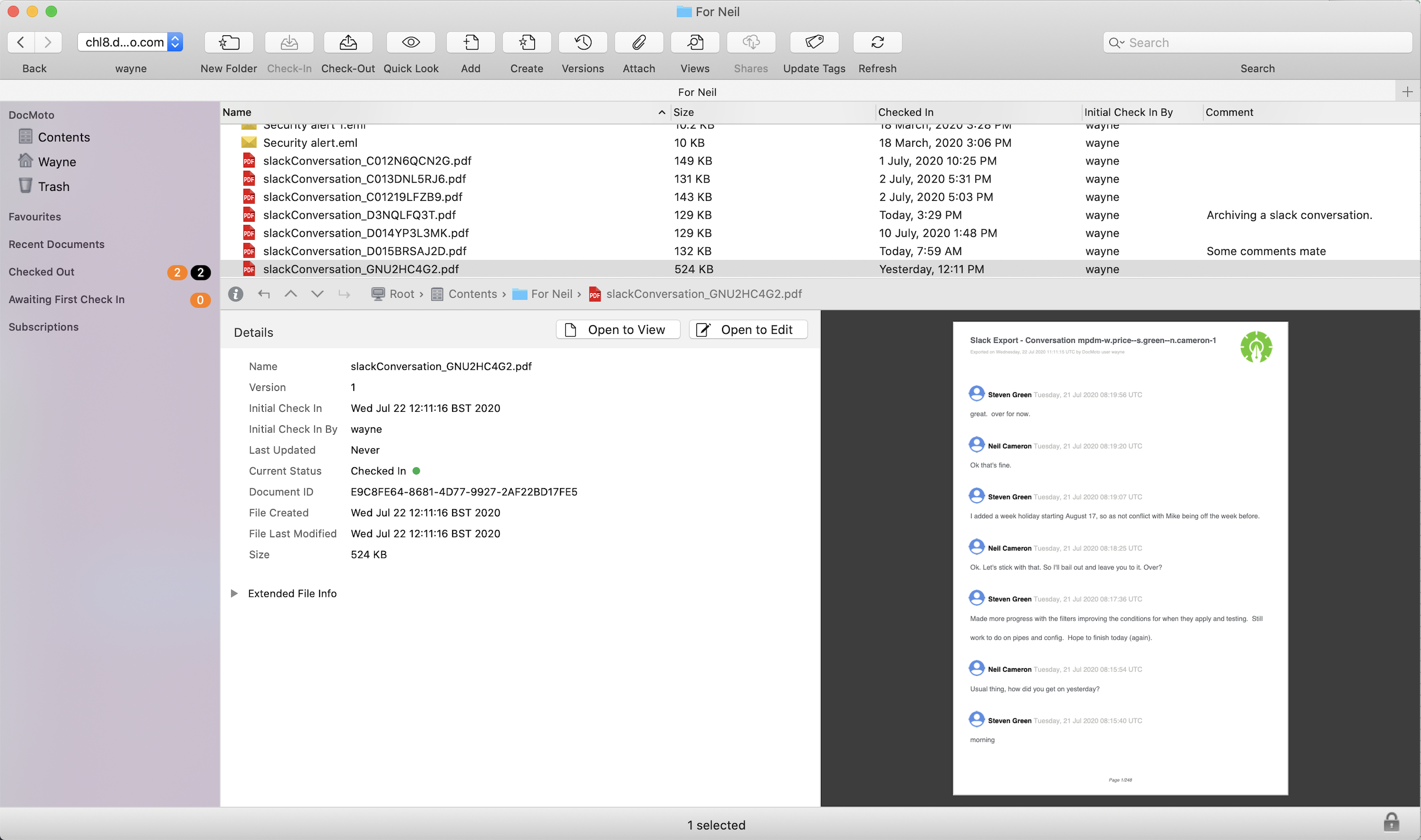 And are automatically converted into fully searchable PDF docs.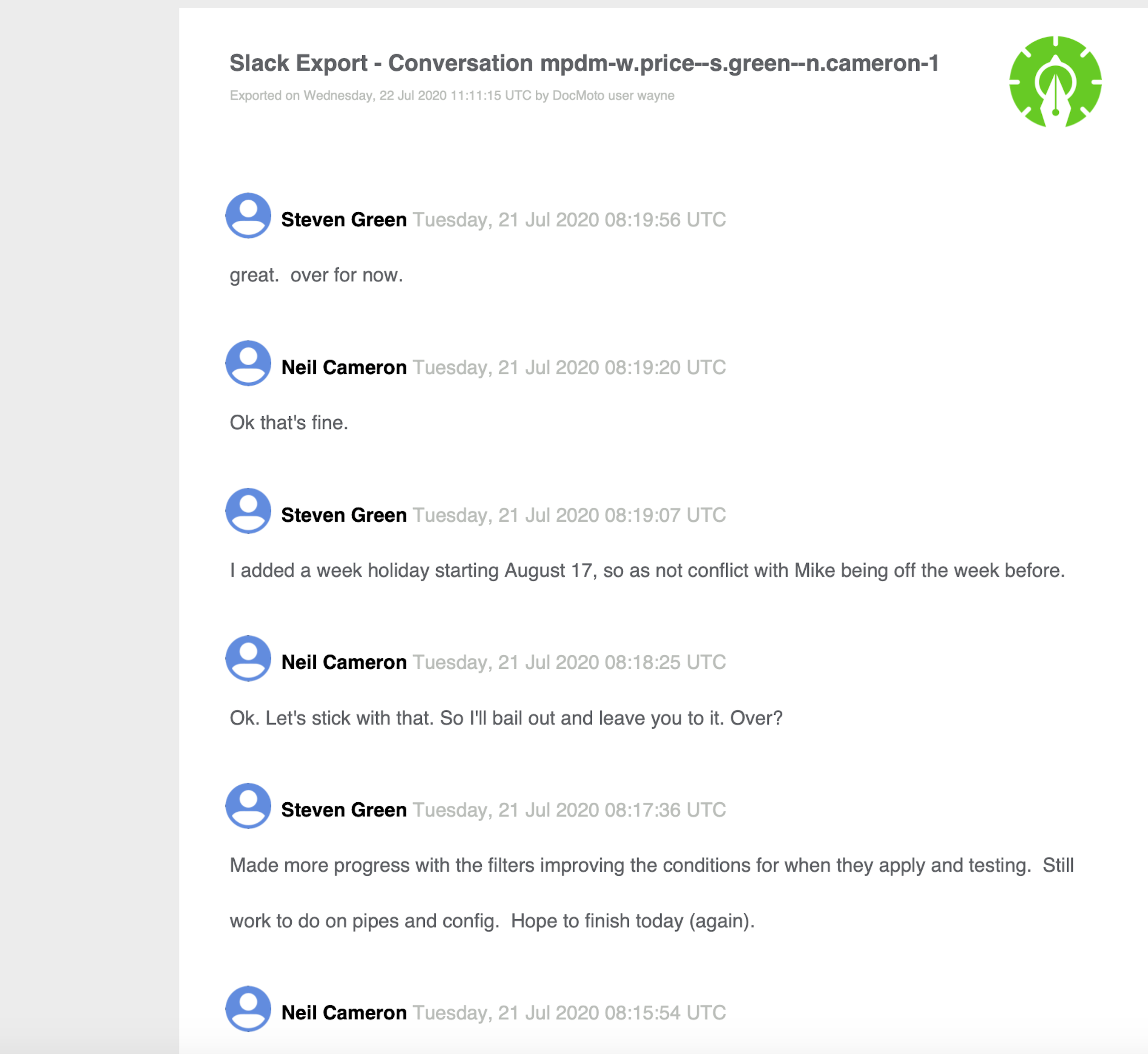 The DocMoto Slack integration makes working with DocMoto content easy inside Slack.

Installing the app
DocMoto Cloud users are good to go.
DocMoto On-Premise administrators must install version 5.0.5 (or greater) of the DocMoto Web Client before installing the Slack app.
On-Premise users must also have their servers internet accessible with valid secured domain names.
To install the app simply click on the button below and follow the instructions.


Support Page
For more detail and issues you might encounter look at our Slack Integration support page.

Privacy Policy
The Slack integration does not retain any personal information but you may still be interested in reviewing our privacy policy here