Locating Windows Client Log files
By default the log files written by the DocMoto Windows client are hidden. To show them do as follows:
Open Windows Explorer
On the Tool bar click More Options (signified by three dots) and select .
Select the View tab
Find Hidden files and folders and tick the Show hidden files, folders and drives option.
Apply this to all folders using the Apply to Folders button.
Click OK and close.
The DocMoto Windows client keeps its log files in:
c:\Users\<current user>\AppData\Roaming\DocMoto\Logs.
Where <current user> is the name of the currently logged in user.
These should now be visible if you navigate to them using Windows Explorer.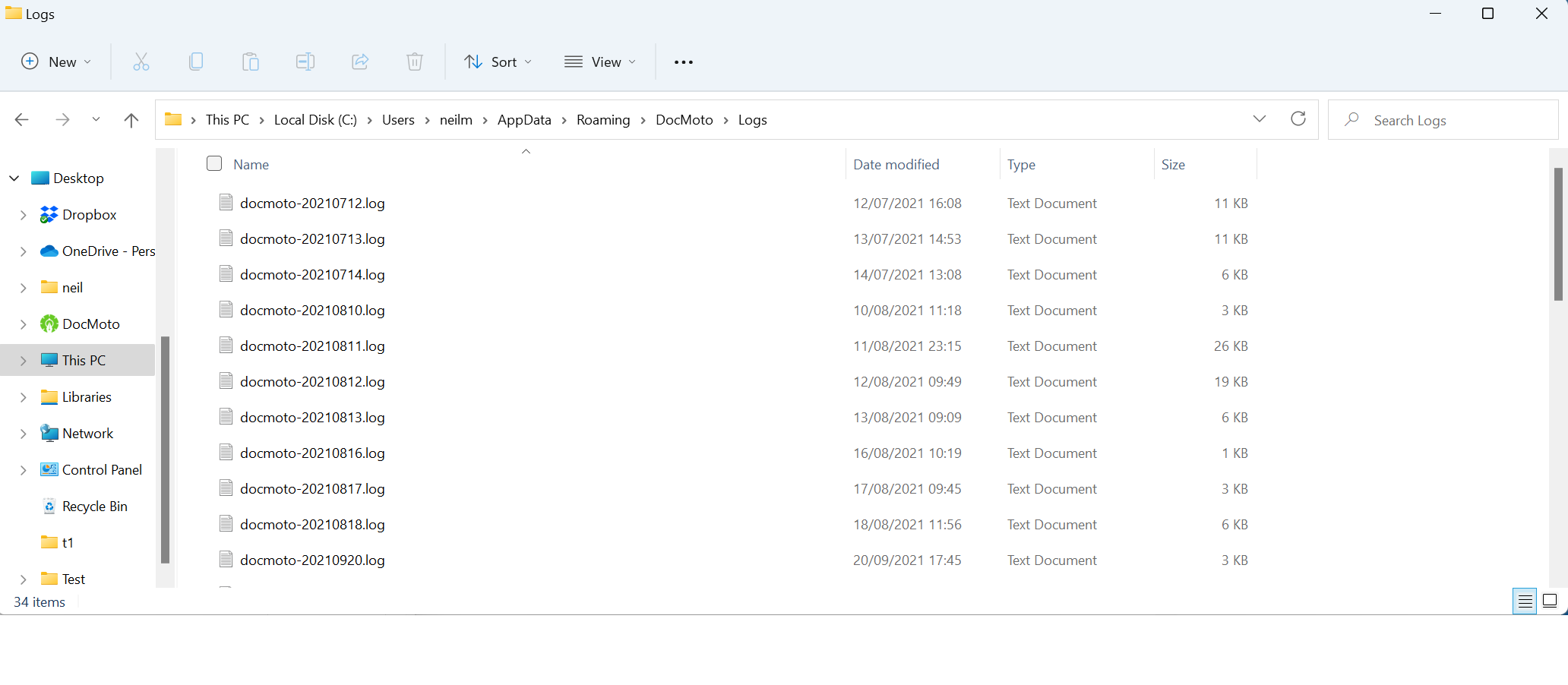 Log files are of the form docmoto-YYYYMMDD.log eg. docmoto-20210921.log.
You can select and copy as many log files as required.