Overview
The DocMoto Gmail Chrome Extension allows users to access their DocMoto repository from within the Gmail user interface.
The extension supports the addition of DocMoto files as message attachments, and the archiving of messages into DocMoto.
Features
The DocMoto repository can be accessed directly from within the Gmail user interface.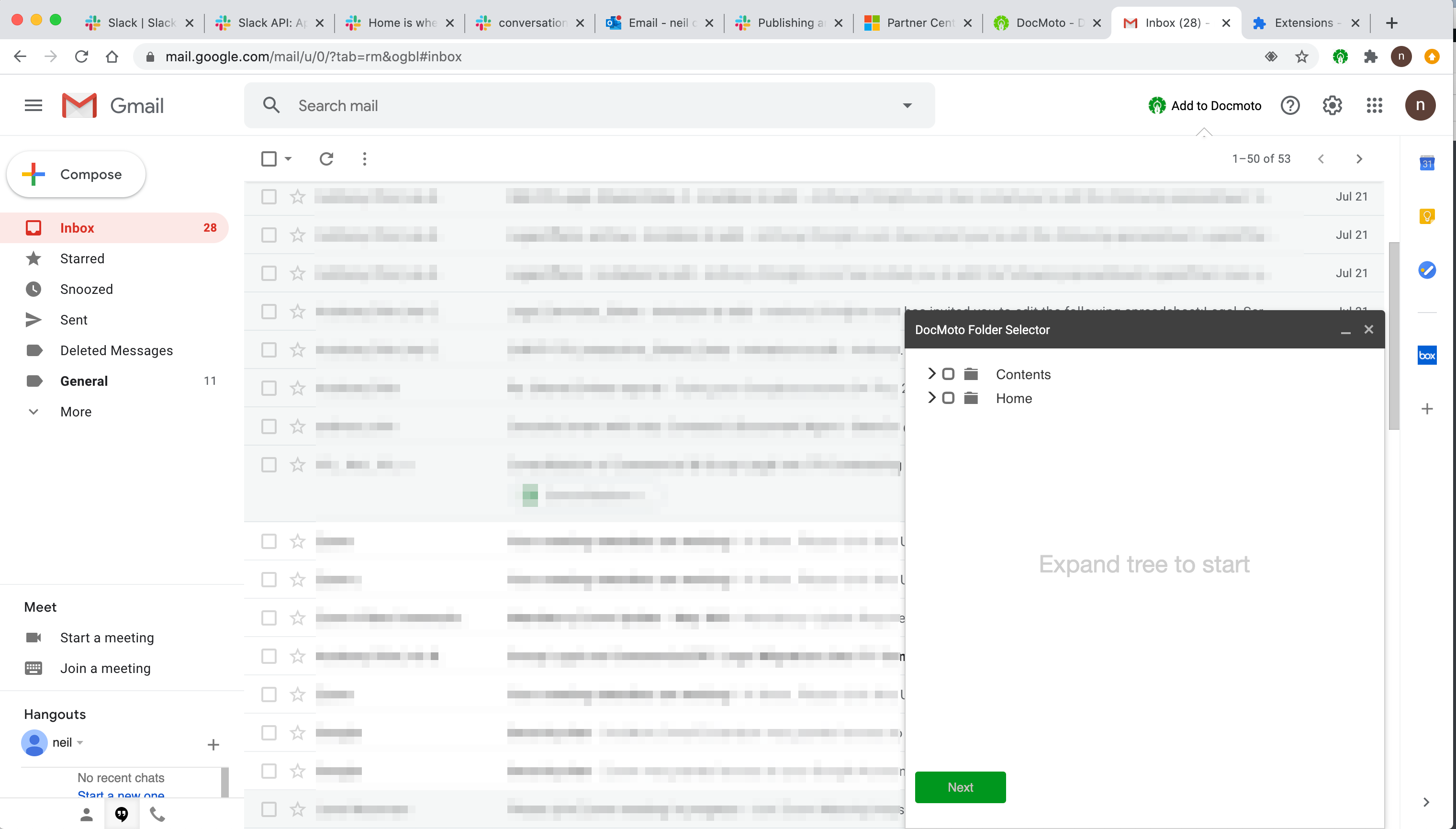 Messages can be saved into DocMoto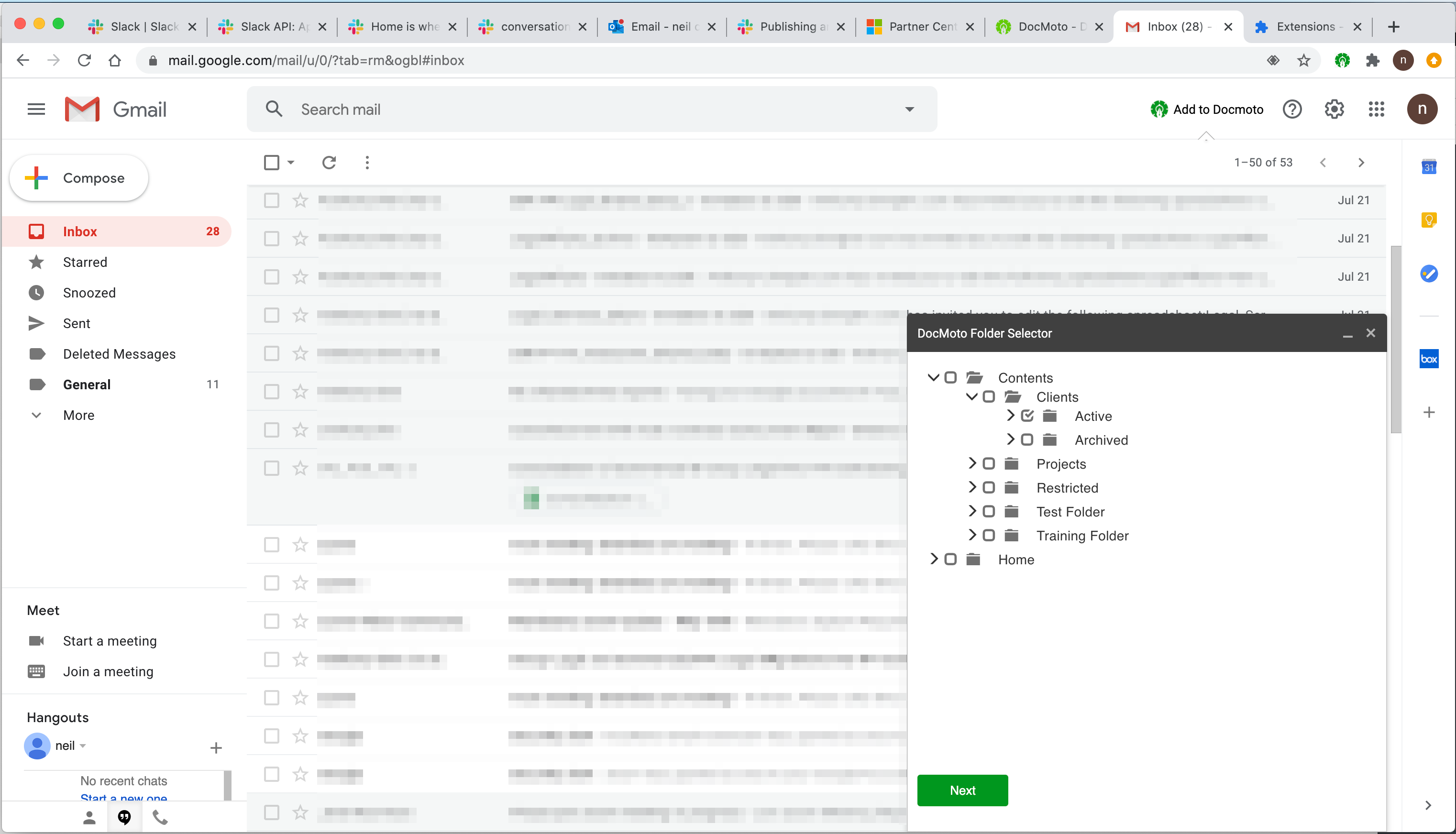 DocMoto files can be selected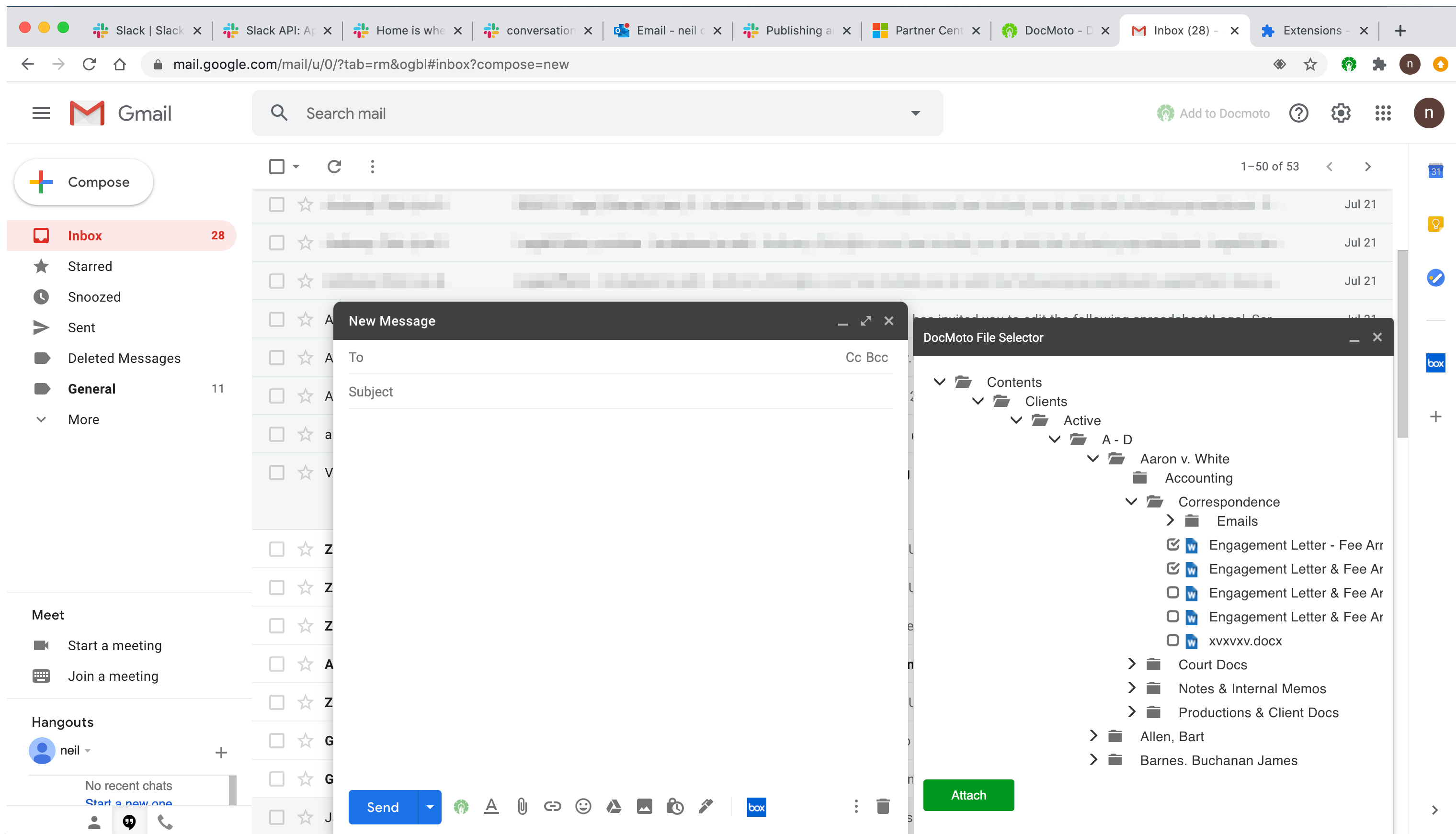 And added as attachments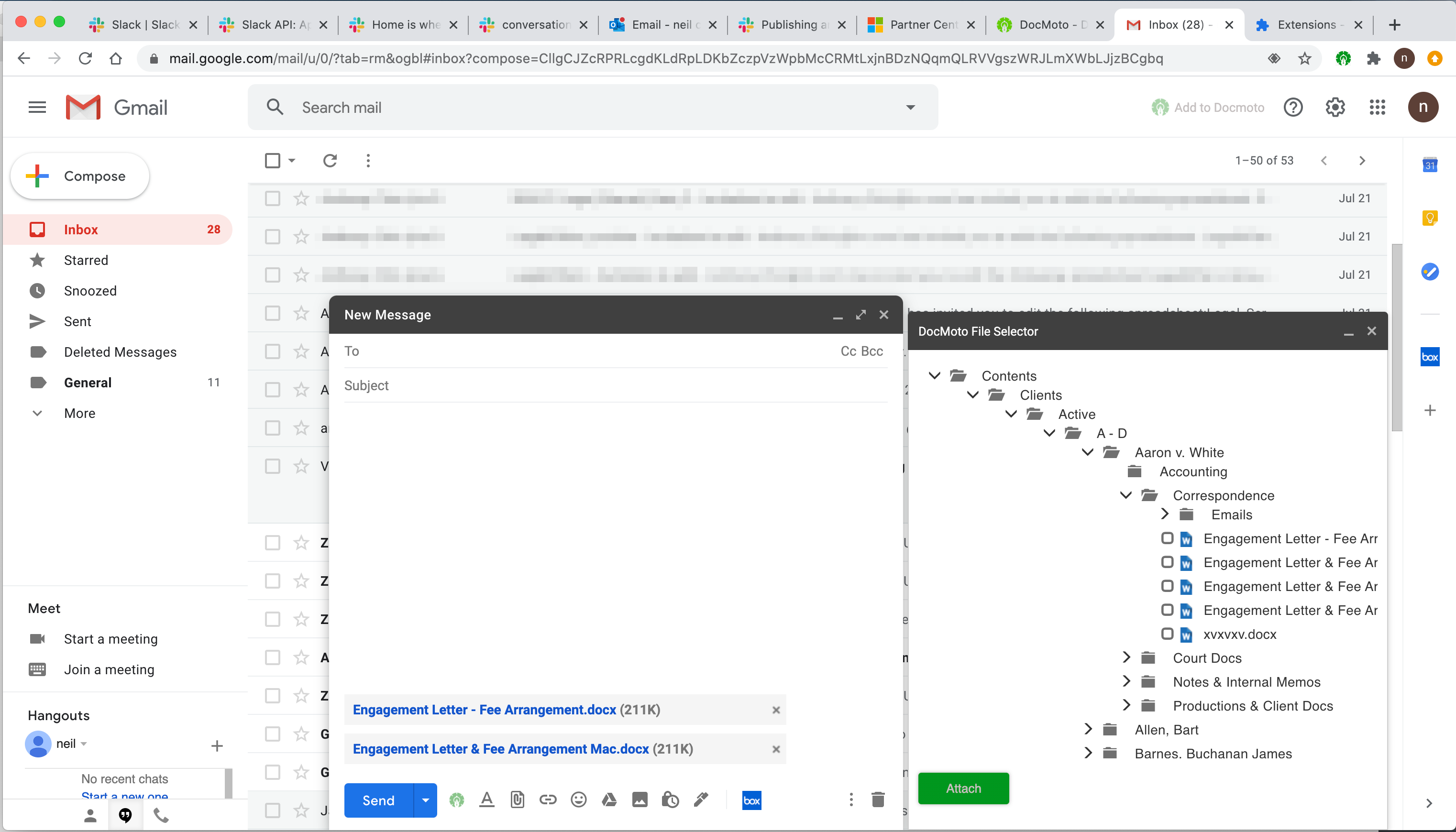 Status
The extension is a full release authorised by Google
Requirements
To use the plugin you will require Chrome.
DocMoto cloud customers can use the plugin now.
For Google security reasons we are not able to offer this plugin as standard to on-premise customers. If you are on-premise and would like to use the plugin please get in touch.
Installation
To install the extension click on the link below and follow the instructions.

Usage
After installing the extension it will be visible from within your Gmail user interface.
Before you can use the extension you must first set your DocMoto server URL.
Setting the DocMoto Server URL
Select the DocMoto icon in the upper right corner adjacent to the address bar.
Right mouse click and select Options
Enter the URL of your DocMoto server.
Save and close.
NB If you are unsure of the correct server domain take it from the Server Address on your DocMoto client login screen.
Once you have added your DocMoto server URL you have completed all the set up.
When you use the extension Google will ask you to grant it approval.
You will also be asked to log into your DocMoto server. Use your regular user name and password for this.
Troubleshooting
The only likely issue you will encounter is not configuring your DocMoto server URL correctly.