Overview
The DocMoto Outlook plugin (Add-In) allows users to access their DocMoto repository from within the Outlook user interface.
The plugin supports the addition of DocMoto files as message attachments, and the archiving of messages into DocMoto.
Features
The DocMoto repository can be accessed directly from within the Outlook user interface.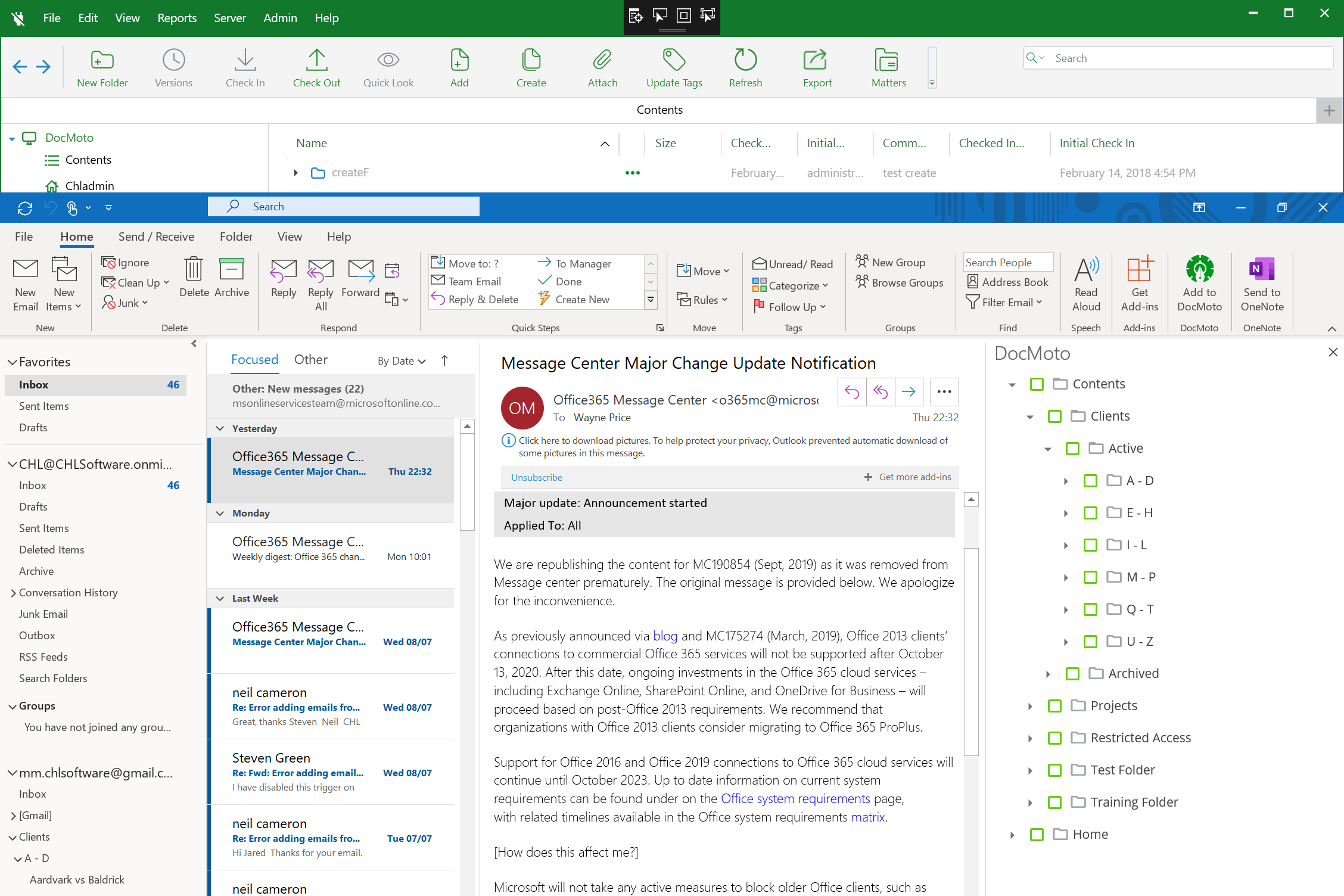 Messages can be saved into DocMoto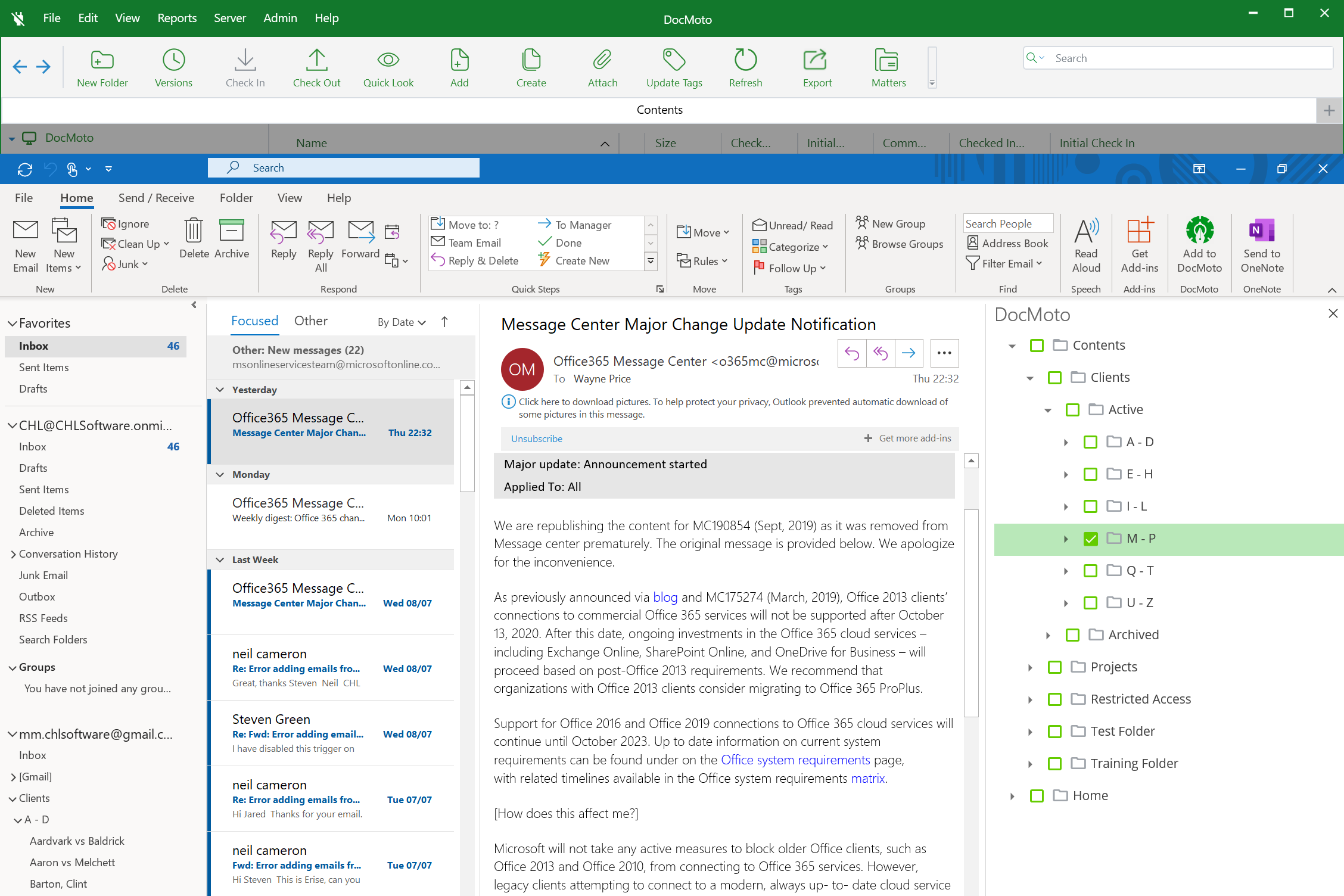 DocMoto files can be selected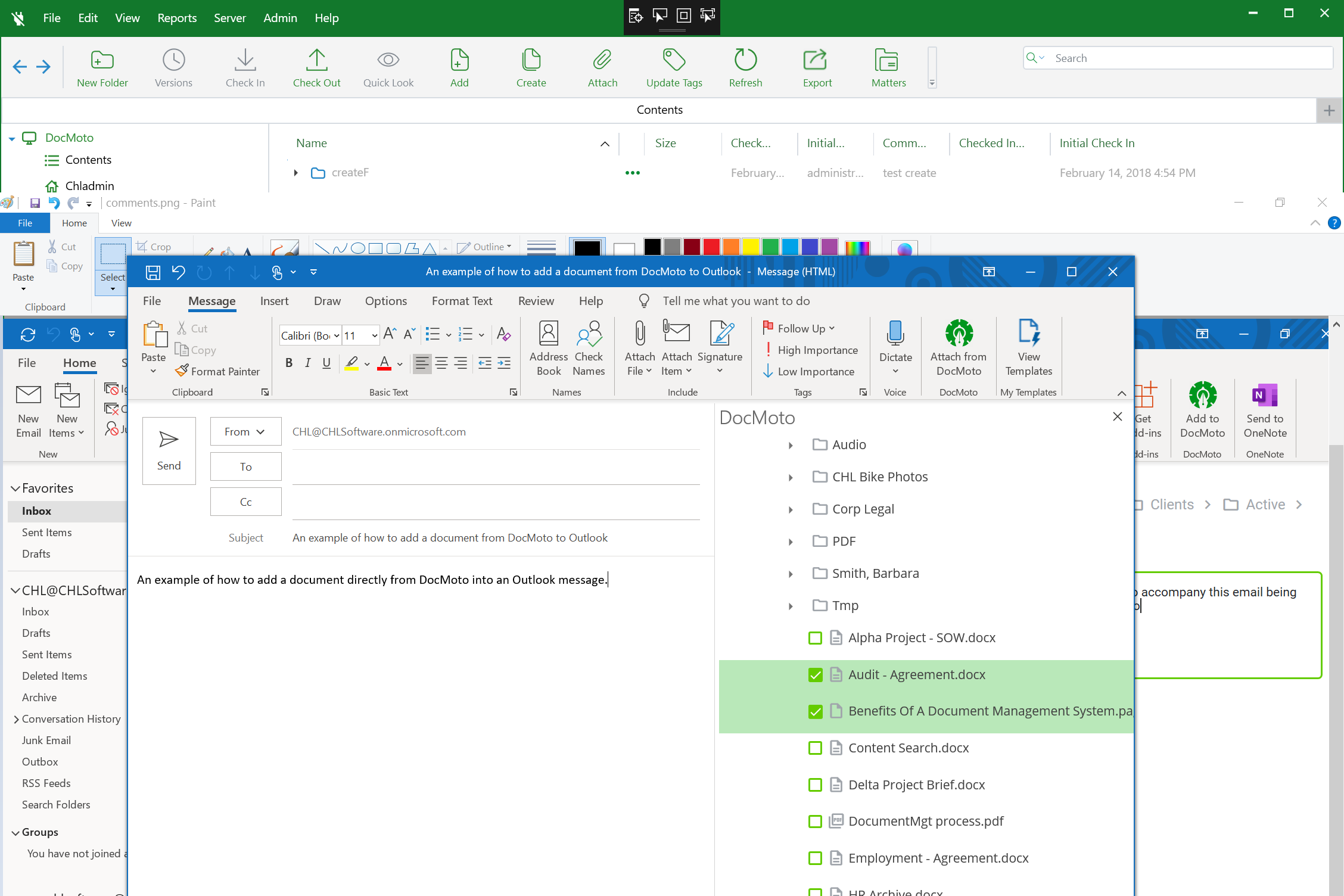 And added as attachments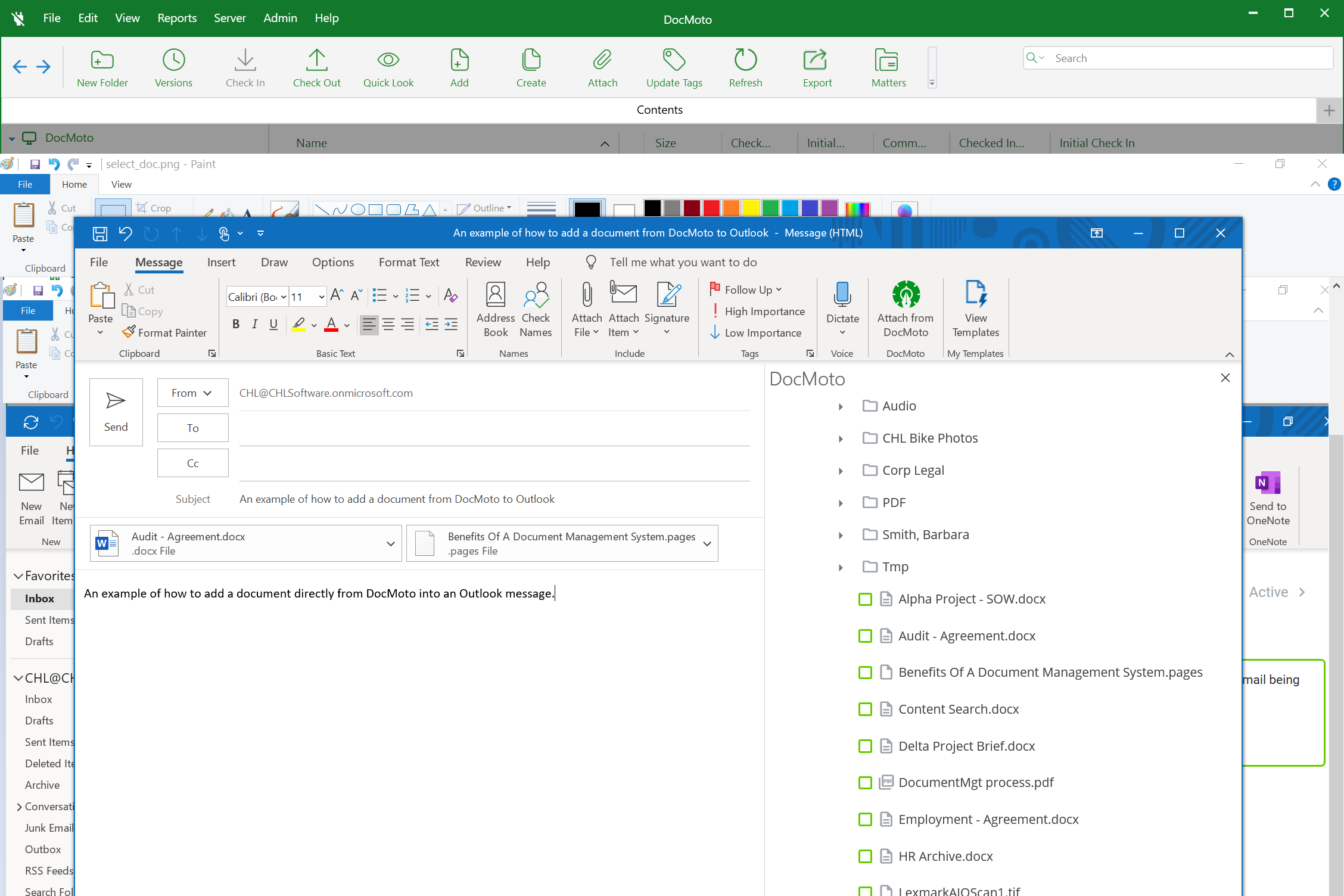 Status
The plugin has been approved by Microsoft and is available free of charge through the Office on-line store.
Requirements
To use the plugin you will require a valid Office 365 account.
DocMoto cloud customers can use the plugin now.
On-premise customers will need the DocMoto web client version 5.0.5 or greater, and will need a fully secured domain for their DocMoto web client installation.
Installation
In Outlook select the Get Add-ins option (this is only visible if you have a valid Office 365 account)
Search for DocMoto and locate the add-in.
Press Add and the add-in will be added to Outlook.
Usage
After installing the Add-In it will be visible from within your Outlook user interface when a message is selected or you are creating a new message.
On clicking the icon you will be required to log into your DocMoto server. Use your regular authentication details.
If you are unsure of the correct server domain take it from the Server Address on your DocMoto client login screen.
Troubleshooting
Missing Get Add-ins option
There can be an issue with users not having the Get Add-ins option. There can be a variety of reasons for this, but the most common we have found is Outlook is not being used with a valid Office 365 account.
Add-in Error
A message displays, Add-in error Sorry, we can't load the app. Please make sure you have network and/or Internet connectivity. Click "Retry" once you're back online.
The app communicates with url: https://appone-outlook-ms.docmoto.com
If none of your users can connect it will likely be one or more of:
No internet connection
Blocked by firewall for the above URL
Access disabled by a security policy
Add-in installation disabled by an administrator for Office applications