Client-Server connection problems
The most likely reason a DocMoto Client cannot connect to a DocMoto Server using the Internet is the port number DocMoto uses needs to be opened.
Servers accessed through a router (as it almost certainly is through the public net) will normally not permit traffic on the port used by DocMoto.
It will be necessary to open port 3983 (and 3984 if you wish to use a secure connection).
You will need the password for the router, and the real IP address of your server.
(The port numbers are configurable on the server, though it will be necessary to override the defaults when creating a connection - through "Advanced" - on the client).
Similarly if your server is behind a firewall you will need to make "our" ports available.
NB. you may be able to overcome this internally by quoting the real IP address (often 192.168.x.x. or 10.1.x.x)
In System Preferences / Security, check to see if Firewall is on.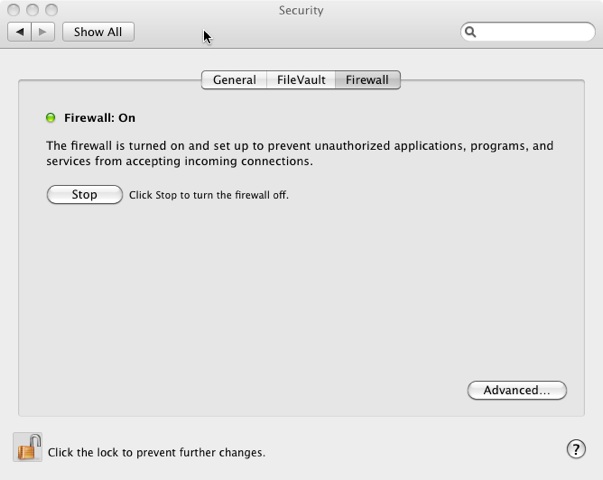 If it is, click the 'Advanced...' button to check that you allow DocMotoServer access.