Email templates have stopped working
Why have my Email templates stopped working?
Following a DocMoto Client upgrade there's a small change you need to make to System Preferences to enable email templates again.
The steps needed to re-enable this feature are listed below:
Open System Preferences
Open Security & Privacy
Unlock these preferences at the bottom left hand side
Click on Accessibility on the left hand side
Click the Privacy tab
Under the "Allow the apps below to control your computer" section click on DocMotoClient to highlight it
Click the - button at the bottom to remove DocMotoClient (DocMotoClient will disappear from the list)
Click the + button
Navigate to Applications
Select DocMotoClient from your list of Applications
Click Open
DocMotoClient will be re-added to the list of apps allowed to control the computer
See screenshot of the Security & Privacy section: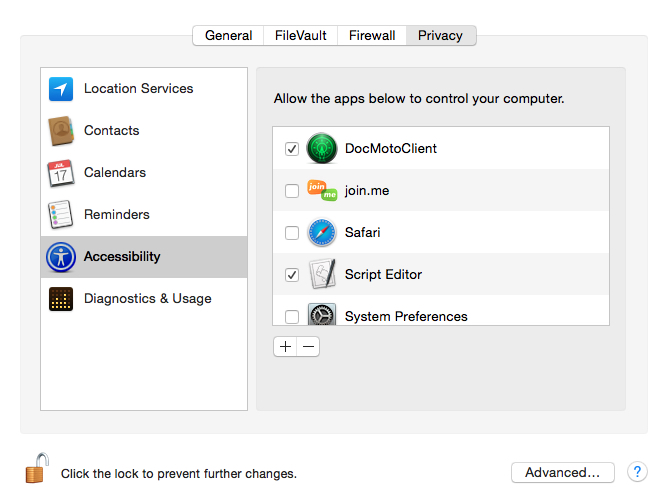 All DocMoto users who use the email templates function will need to do this on their machines to re-enable the feature following a DocMoto Client upgrade.